Law Enforcement officers, from police officers to Sheriffs and their deputies, vow to serve and protect the people of their communities, patrolling their assigned areas for suspicious activity and enforcing the law. While this is one side of the law, the other side – jail and correction –, often gets forgotten as a critical part of that protection.
What happens when an officer sees suspicious activity, an arrest is made, and an individual is put in jail? Will the individual eventually return to criminal behavior on the outside upon release? Or are they provided the tools to end recidivism before it begins, while in jail?
"While they're in our facility, we want to make them better humans, to give them access to the outside world", explains Lieutenant Richard Moats of Morgan County Jail, Alabama. "So when they get out, they don't come back. That's what we want, we don't want a lot of people in our jail — we want them to take this time to improve their lives and make better choices."
Increased Communication and Rehabilitation
Access to the outside world is expanded and easier than ever with the new era of technology entering correctional facilities. By maintaining contact with their support network – bringing the outside world inside – we're ultimately preparing residents for success upon re-entry.
Morgan County Jail provides several tools for the nearly 650 residents to stay connected. Video visitations allow remote face-to-face interactions with family and friends. 
Lieutenant Moats credits virtual interaction with helping boost resident morale both during and after the pandemic. He understands that the technology also provides peace of mind to loved ones on the outside, knowing that family members inside the facility are being taken care of and not mistreated.
Recently, Morgan County introduced handheld tablets to multiple housing units within the facility. Tablets offer a sense of freedom from the static kiosks affixed to a cement wall. 
This solution provides mobile convenience to conduct day-to-day tasks like electronic communications, reviewing court dates, accessing the law library, applying for transitional housing, filling out grievances and requests, or even commissary ordering. 
Residents gain a sense of normalcy to use modern tools from the outside world, while administrators and officers are more available to the population with minimal impact or overhead.
With new technology that better serves residents and facilities, the possibilities for setting residents up for success and reducing recidivism rates are endless. The COVID-19 pandemic was a wake-up call for jails nationwide, and Lieutenant Moats encourages others to follow suit to meet modern expectations:
"Now jails have to move into the technology side of the world not only for security and safety, but also to provide access to [residents]."
More Efficient Operations
Morgan County has been a user of Resident Resources, powered by VendEngine (part of Tyler's Enterprise Corrections Suite) since 2017.
While integration did not happen overnight, the journey with each Resident Resources feature resulted in several benefits for all involved, increasing efficiency and enhancing business operations.
The facility is now paperless, and officers have greater monitoring abilities, even preventing two escape attempts, thanks to the keyword recognition built into the new software and their 24/7 access to information available through our cloud-based platforms.
Continued success on the support side further helped Morgan County navigate new processes. Tyler Technologies' staff were on-site during the initial setup and active in answering calls with questions at all hours of the day, providing "more of a family than a business relationship," according to Lieutenant Moats.
Safer Communities
The family feel of a community is prominent and valued across Morgan County, having a population of less than half a million. It may seem small in population, but the collective goals and values of the people are mighty. 
Law enforcement on the inside of jails equally vow to protect and serve as much as those on the outside, and the officers of Morgan County strive to uphold these principles in every way possible.
By applying Resident Resources tools to the jail, security is improved, operations are streamlined, and residents receive increased communication access. Continued integration and connectivity can propel other facilities in the state and nationwide to grow these systems for generations to come.
The opportunities new technology offers to residents and facility systems are reforming the re-entry process and empowering individuals for success upon release while keeping the entire community safe.
Efforts to reduce recidivism matter to the community, the facility, and the individual to create peace of mind for all parties involved.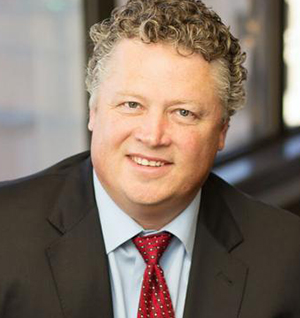 Silas Deane currently serves as the Vice President of Resident Resources at Tyler Technologies (NYSE: TYL), where he has over 12 years of experience in correctional cloud-based technology solutions. Silas founded VendEngine, Inc., which was acquired by Tyler in 2021, and has worked with more than 350 county and state correctional facilities across 18 states, the Caribbean, Central America, and Europe with their technology challenges. Silas holds a Master of Business and Government Administration from the University of Pennsylvania, and a B.S. in Economics from the University of Kentucky. He currently serves as the Chairman of the Board for the Center for Entrepreneurship at the University of Kentucky and the Executive Committee of the Nashville Technology Council.