Intelligent Offender Management System

Supporting the management of criminal sentences life cycle
The HORUS 360 iOMS project aims to research and design a solution that supports
the management of operations and information generated during the detention
"life cycle", imprisonment or surveillance of persons subject to custodial and noncustodial
judicial measures.
Through Artificial Intelligence and Predictive Analysis technology, the solution also
supports the rehabilitation process and judicial or administrative decision-making
processes.
Objectives
- Design an Intelligent Offender Management System that allows managing
the life cycle of citizens in custody or supervised within the scope of criminal
proceedings (prison and probation) and supports decision making within the scope
of detention, rehabilitation, therapeutic intervention, court decisions, decisions on
security measures, treatment, or early release from prison.
- Research and develop an intelligent OMS that will embody state-of-the-art
technology exploring artificial Intelligence, big data and predictive analytics.
- Contribute to increasing transparency and equity of decisions affecting those
citizens involved in the criminal justice system and improving human, logistic,
financial, and time resource management across criminal justice organisations.
– Close the gaps caused by the lack of intelligent offender management solutions
in criminal justice systems.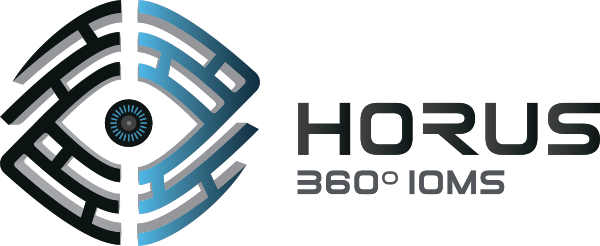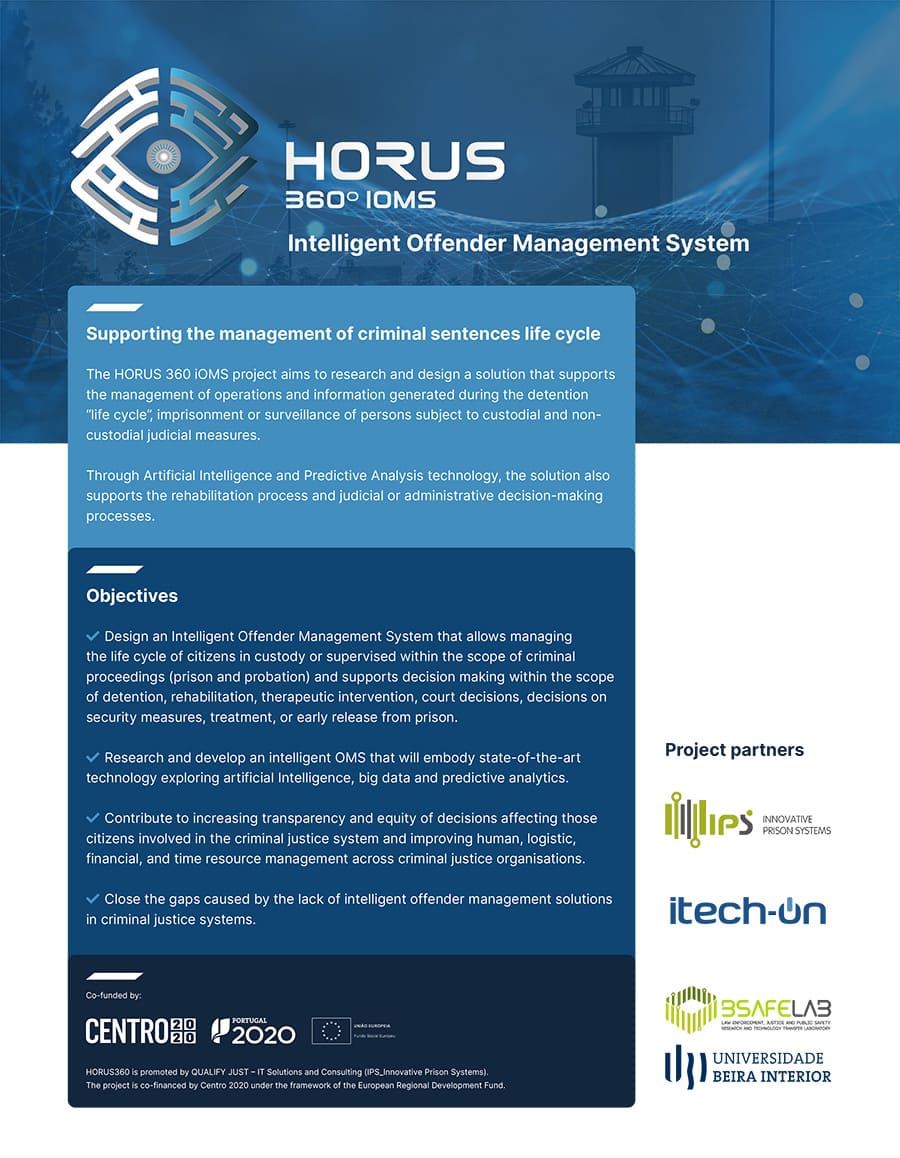 HORUS360 is promoted by QUALIFY JUST – IT Solutions and Consulting (IPS_Innovative Prison Systems).
The project is co-financed by Centro 2020 under the framework of the European Regional Development Fund.