The one constant of technology is that it is always evolving. While this constant evolution has the potential to enable efficiency and improve results, large organisations still struggle to engage in technology transformation in an efficient and timely way.
Correctional Service Canada (CSC), the federal body responsible for the management of 22,872 offenders in correctional and community facilities, is one of many public departments currently investing heavily in IM (instant messaging) / IT (information technology) transformation.
With over $100 million in investment planned for the next 5 years, it is imperative that CSC investigate all opportunities to make this transformation efficient, timely, and cost-effective.
With this objective clearly in mind, CSC is taking an 'open' approach. Our Information Management Services branch has established an 'open innovation timeline' to serve as our guiding roadmap.
The goal is to position the organisation as a provider of open-source solutions and a facilitator of open engagement across the Canadian public sector. It will also place us on a path towards partnerships and collaborations with groups across Canada and around the world.
CSC has already begun the process of moving many of its existing IM/IT technologies – including the national systems for scheduling and medical records – into the open-source realm, using common open-source platforms such as GitHub.
We will also be sharing in-house designed solutions for virtual reality, mobile applications, repositories of best practices and code architectures, and thought-inspiring whitepapers.
However, open sharing is just a first step. To create partnerships with other correctional jurisdictions, CSC proposes the creation of an open framework for IM/IT collaboration.
This framework would establish a means for the various jurisdictions to benefit from global thinking in the area of IM/IT, to identify common challenges and opportunities, and to find efficiencies. There are, however, a few steps to improving collaboration.
The first is to consider what investments in IM/IT solutions have already been made across jurisdictions and to evaluate them for the value they bring. This evaluation will determine if the solutions are effective, current, and aligned to the future of correctional policy.
The second step is for jurisdictions to consider what technological solutions they do not have. It is important to identify these gaps in order to establish what is needed for future IM/IT investment. Cross-jurisdictional comparative analysis could help identify the most beneficial technologies and help jurisdictions to avoid pitfalls that have already been identified elsewhere.
The third step is for jurisdictions to share their approaches to IM/IT investment. This builds a common understanding of where technology is heading and creates dialogue between jurisdictions that could result in opportunities for collaboration. Once assets and goals have been shared, there is an opportunity for real savings.
We should also consider whether there are other opportunities for monetary savings across national boundaries. The Government of Canada has begun to procure common financial, human resource, and case management technologies to increase interoperability across federal government departments and to negotiate better vendor arrangements.
At the departmental level we do not benefit from this same opportunity as there is only one federal correctional service and its IM/IT solutions, such as offender management, are specific to that department. However, across jurisdictions, we have the opportunity to explore what we call 'collaborative procurement'.
Through collaborative procurement, multiple international correctional jurisdictions could achieve significant time and cost savings by establishing a common need that vendors from around the world can compete to meet. It also creates the opportunity for the jurisdictions as a group to negotiate with vendors to achieve a triple bottom line approach that considers the benefits toward people, planet and profit.
Vendors are incentivised by volume, so the combined procurement power of multiple correctional jurisdictions is likely to attract more competitive solutions. The resulting savings may also allow for smaller jurisdictions to gain access to technologies that previously were inaccessible due to cost.
It is unlikely that all jurisdictions would share the same IM/IT requirements, and there would certainly be legislative and linguistic differences. However, if the common technology is 80% standardised and 20% customisable for local needs, it would remain interoperable. It would also ensure enough similarity to allow a community of practice to maintain support and to share future innovations, such as modules or 'add-ons'.
As technology continues to change, the opportunities for collaboration are greater than ever. Initiatives like CSC's 'open innovation timeline,' international partnerships and frameworks for sharing, and collaborative procurement are ways that organisations like CSC can achieve the transformation goals that will prepare them for the next decade.
Cross-jurisdictional collaboration could also help build a stronger community and ensure that correctional services providers are implementing the best solutions for the safety and health of our communities globally.
//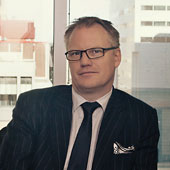 // Simon Bonk is the Chief Information Officer (CIO) at Correctional Service Canada (CSC). In his role as CIO, he's responsible for engaging with partners to identify opportunities where the enablement of technology and information management services can address business challenges. He manages a workforce of approximately 550 employees and contractors within his organisation, which serves CSC – a department of approximately 19,500 employees. Mr Bonk's expertise also lies in IT financial management, which helps to shine a light on how IT investments align with the mandate and priorities of the business.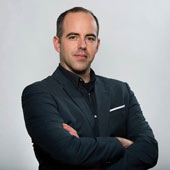 // Janak Alford is the Senior Director of Application Services at the Correctional Service Canada (CSC). He and his team develop and maintain the department's enterprise mission-critical systems. He is leading CSC's innovation hub known as
LaunchPad, a national initiative which is exploring the leading edge of technology to see how the technology of tomorrow can shape and influence both IMIT and business practices within the department. His areas of expertise include design, agile cloud development, and rapid prototyping.
---
Advertisement