The use of mobile phones is commonly known to be motivated by the human need to communicate. Restrictions on the duration and time that an inmate is granted access to a usually small number of phones results in limited legitimate contact opportunities.
Contraband cellphones have long been an ongoing security and public safety concern across penitentiary facilities around the world. Dangerous inmates have been known to use illegal cell phones to direct criminal activity despite the fact that they are confined within penitentiary facilities.
Such criminal activity often includes threats to public officials, the planning of escapes, drug dealing, money extortions and witness/victim intimidation. In some cases, more violent crimes such as murder have been known to be ordered using illegal cell phones.
Being in possession of a working mobile phone may also give an inmate an element of power within a prison which can be used for his or her benefit. A cell phone can become a currency to be exchanged, which can contribute to violence, hence perpetuating illegality and insecurity.
As phones have continued to become physically smaller and more advanced they have also become common and popular contraband. In some states of the USA, confiscations have risen to as many as one confiscated phone for every three inmates (Riley, 2017).
The problem is widespread. Gang activity can be organised much more easily when prison gang members have cell phones. In Brazil, in 2006, incarcerated gang leaders orchestrated large synchronized uprisings in over seventy prisons simultaneously, simply by being in contact with each other by cell phone (Reel, 2006).
The number of cell phones seized in Irish prisons reached 648, in 2016, despite security measures that had been implemented to avoid this contraband (McDonagh, 2017). At least 15,000 mobile phones or SIM cards were confiscated in England and Wales' prisons in 2017 (Homer, 2018).

In the first half of 2017 alone, France, for example, seized more than 19,000 cell phones and accessories in its prisons, an average of almost one cell phone for every three inmates (Piquet, 2018).
In fact, these are only a few cases; the problem reaches very large and serious proportions in several other jurisdictions. Phones are smuggled in by visitors and in some cases are purchased from corrupt staff wishing to supplement their poor salaries.
Elaborate drones have been used to deliver contraband packages into prisons. Officials have reacted by using metal, radio-frequency and ferromagnetic detectors. Body scanners and even dogs have been used to sniff out the contraband devices on prisoners and vehicles. The issue still persists though, simply because none of these technologies prevents the illegal devices from working!
Given this scenario, the use of cellular transmission jamming systems is an obvious radio-based technological solution for the problem. These devices should not interfere with legitimate emergency calls from both within or even near the correctional facilities where they are installed.
Intelligent and effective prison jamming systems allow for the complete control of cellular telephony signals within the facilities' perimeter, whilst permitting officially whitelisted devices to still remain operational.
Experience tells us that the problem of furthering criminal activity from within prisons is a direct result of having technology in the wrong hands. Therefore it will be technology that needs to be explored and invested in, in order to address the issue.
With experience in providing secure communications to seventeen countries, Telio also provides such cutting-edge technological solutions that will effectively and securely jam inmate communication over illegal cell phones.
References:
Homer, A. (2018). UK prisons 'awash' with smuggled phones and SIM cards. BBC News. [online] Available here
McDonagh, D. (2017). An average of 12 phones are seized in Irish prisons every week. TheJournal.ie. [online] Available here
Piquet, C. (2018). En prison, des téléphones fixes dans chaque cellule. Le Figaro. [online] Available here
Reel, M. (2006). Brazilian City Wakes to Prison Gang's Power. Washington Post. [online] Available here
Riley, M. (2017). Southern Prisons Have a Cellphone Smuggling Problem. NBC News. [online] Available here
//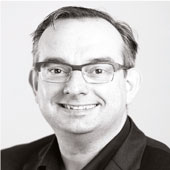 Oliver Drews received his degree in Business Sciences after completing his education as a banker. He started his career at Telio as Managing Director and shareholder in 2004. Presently he is responsible, amongst other areas, for Telio's International Sales and Relations. He's been significantly contributing to the growth of the company, and he has represented it with tireless passion in several events and occasions, always focusing on social responsibility. Since 2003, he is also a
voluntary board member of Germany's largest trade association.
---
Advertisement