The last three years have brought about unprecedented disruption as the COVID-19 pandemic forced the world to adapt to a new way of living and working. One of the most significant changes has been the acceleration of digital transformation across most industries, with countless organizations adopting new technologies to optimize enterprise operations and drive fundamental change. 

Digital transformation has presented both incredible challenges and promising opportunities. As we move towards a new normal, it is clear that correctional facilities will not – and can not – operate in the same way as before. Completely restructuring analog procedures, many of which may be fundamental to daily operations, can be a daunting task. But correctional facilities that embark on digital transformation projects can produce better work environments for staff and improve outcomes for inmates. 

To succeed in this new normal, correctional facilities must focus on implementing digital services that enhance their day-to-day operations and allow them to succeed beyond the 'old' normal.  

For example, at ViaPath Technologies, we have worked with thousands of correctional facilities on modernization projects that facilitate true digital transformation. Our projects have ranged from simple process improvements, such as introducing digital inmate forms and digitally delivering scanned inmate mail, to more complex interactions, such as using machine learning systems to alert staff to suspicious inmate communication and deposit patterns that indicate extortion. Other projects have involved automation, such as using machine learning software to reviewing photos and video for nudity, and introducing inmate self-service features, such as digital commissary ordering, or a digital library, or inmate digital banking functionality. 

No matter where each prison organization falls along the continuum of digital transformation, we have identified five key dimensions that can help guide any project, and help stakeholders ensure they are prepared to thrive in the new normal:
#1. Building out a secure and reliable network
The success of digital transformation fundamentally depends on the quality of an organization's network infrastructure and without a reliable network, the potential benefits of digital transformation are limited. By additionally introducing wireless connectivity, digital devices can be both portable and provide a real-time connection to data feeds, cloud resources, monitoring tools and databases.
For inmate handheld devices, such as inmate tablets, a digital network allows for the digital delivery of online education, forms, legal research, messaging, phone calls, streaming entertainment and video visitation. When wireless coverage is extended to include inmate dorms and cells, inmates may access these services at any time and without assistance, reducing the need for staff escorts, and possibly freeing up valuable real estate, such as a law library or mail room, for other inmate services.
For staff devices, wireless connectivity allows for communication, officer tracking, and real-time reporting of inmate count, movement, or status during officer rounds.  
#2. Selecting corrections-grade digital devices 
Whether it is staff handhelds, inmate tablets, kiosks, or IoT devices such as smart locks or IP cameras, corrections-grade digital devices are a prerequisite to any digital transformation. Without hardware, there is no mechanism to collect data or deliver services, but any hardware device should be selected under the assumption that users will try and dissect it, drop it, and dowse it with liquid. 

Single-use devices, such as IoT sensors, smart locks, card readers and IP cameras can enhance security, monitor movements, and reduce staff workload by automating tasks such as security checks. Corrections-grade multi-purpose devices allow a single piece of hardware, such as a tablet, to deliver a wide range of new features, with the possibility to introduce additional services in the future. 
#3. Optimizing tedious or repetitive tasks 
Many organizations struggle with where to start their digital transformation journey and one potential starting point is to look for frequent tasks that impact staff time and morale. Paper-based processes are a common source of angst, as they can be tedious, time consuming and prone to errors.
By digitizing processes such as inmate grievances and requests, officer rounds, or commissary ordering, data can be collected and instantaneously delivered.  
#4. Introducing new digital resources for inmates 
Over the last several decades, the inmate experience remained relatively unchanged — sleep, eat, exercise, make a call, repeat. Today's inmates experienced a different life before they were arrested, and they need different resources during incarceration to keep them calm and engaged. Newer digital resources, such as calling, video and messaging from tablets allow inmates to stay connect with loved ones, reducing the burden of isolation and loneliness.
Additionally, they can help with rehabilitation by providing access to job training and educational opportunities that help inmates successfully re-enter society. Entertainment resources such as podcasts, news, music, and movies have a calming effect, and allow inmates to stay mentally connected to the outside world and better prepared for life after confinement.   
#5. Fostering a culture of experimentation  
Not every change is going to succeed – planning for failure is a crucial aspect of digital transformation. It might seem intuitive to avoid taking risks if there is a chance of failure, especially in a risk-averse work environment such as corrections. But fostering a culture of experimentation is necessary to determine which digital opportunities provide the greatest efficiencies and greatest value to staff and inmates. This approach entails conducting regular assessments to determine what areas are not working and making adjustments. It is also essential to have a contingency plan in place to mitigate any disruptions that may arise from technological failures or shortcomings.
Moreover, correctional facilities should be open to feedback from staff and inmates to ensure that their needs are being met during the process of change. By embracing a mindset of experimentation and adaptability, correctional facilities can continue to improve their operations and produce better outcomes. 

Digital transformation is not just about technology but also about transforming the way organizations operate. While not every change will succeed, embracing a culture of experimentation and adapting accordingly can go a long way in helping facilities successfully implement new digital tools and establish a new baseline for efficiency, safety and security.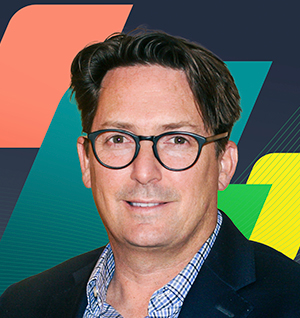 Christopher Ditto is the Vice President of Research & Development for ViaPath Technologies. Over the last decade, Mr. Ditto has worked on building inmate communication and tablet resources, implementing technology for over 1,000 correctional facilities serving over 800,000 inmates daily, as an engineer, software architect, and project manager. Mr. Ditto is based in Silicon Valley and has previously written a 500-page book and won a 2008 Webby Award. He received his Bachelor of Arts, with honors, from University of California, Berkeley and a MA in Journalism from New York University.