Diane Williams & Jennifer Oades
The incarceration rate for women has skyrocketed globally by approximately 53% since 2000 and outpaced the incarceration rate for men which has seen about a 20% increase during this same period (1). While it has been 10 years since the adoption of the Bangkok Rules, it is clear that global progress in this area has fallen woefully short. Women in conflict with the law have unique pathways into the criminal justice system and their unique needs must be recognized and addressed through evidence-based, gender-responsive correctional and conditional release procedures and practices. 
One of the strengths of the International Corrections and Prisons Association (ICPA) is that its membership is composed of government officials, practitioners, corrections officials, policy makers, researchers, and other stakeholders from all over the world interested in advancing corrections and the criminal justice system. It is through international associations such as the ICPA, that we can be a voice of influence for change. The Steering Committee of the Beyond Prisons: Women and Community Corrections Taskforce is composed of a group of correctional officials, practitioners, directors and academics from various parts of the globe. 
This group of people have a shared interest in examining ways in which we can actively address inequities facing women and move to a system of corrections that rests largely in the community. The goal of the Taskforce is to develop an overarching framework and globally inclusive model, with an aim to inform governments, policy makers, practitioners, academia and other partners about ways the current systems of corrections and conditional release for women can be improved. 
We believe that the community has a central and key role to play in the development of a successful, holistic, women-centred approach. We also believe that community alternatives should be a pervasive and predominant consideration within criminal justice and correctional systems. Prisons are over utilized and the solution for safer and healthier communities resides in better services and programs in the community. Two-thirds of incarcerated women are mothers and the ever-increasing use of imprisonment for women has a negative impact on their children. There is a need to focus on supporting alternatives to prison and community services and programs where successful reintegration can occur.
Taskforce activities and main conclusions to date
Early on in its tenure, the Taskforce sought out information from a variety of international sources to identify statistical trends, programs, and relevant research specific to women in conflict with the law, and to better inform our activities. We conducted a literature review in the spring of 2019, and in June of that same year we surveyed various practitioners, corrections officials, and researchers through the ICPA about gender responsive programs or policies within their prisons and communities.
In October, the Taskforce also held a consultation meeting with international stakeholders at ICPA's Annual Conference, in Buenos Aires. Through our consultation, research efforts, and discussions with stakeholders, we have found that there is a very keen international interest in gender responsive programs and research. Not surprisingly, however, we have also found that developments and/or advancements in this area have been scarce. Given the significant increase in the rate of incarceration of women globally, we believe there is an urgent need to invest in the appropriate resources and research into gender specific initiatives to better inform practices.
The Taskforce has been involved in many activities; we have developed a website where visitors can find further information about us. We also distribute a quarterly newsletter that highlights current events, programs and research specific to women in various parts of the globe. In December 2020, we were pleased to moderate ICPA's Learning Academy event "Strategies for Women Offenders" with Dr. Loraine Gelsthorpe (Cambridge University), Dr. Chontit Chuenurah (Thailand Institute of Justice) and Emilie Coyle (Canadian Association of Elizabeth Fry Societies) as speakers.
Most recently, the Taskforce produced a Cost-Benefit Analysis Guidebook, that is intended to be used by women-centric organizations and program providers, to identify the cost-benefit and/or cost-effectiveness of their programs so that they can garner financial and policy support. Now we are looking to partner with organizations and associations in piloting the guide in real time.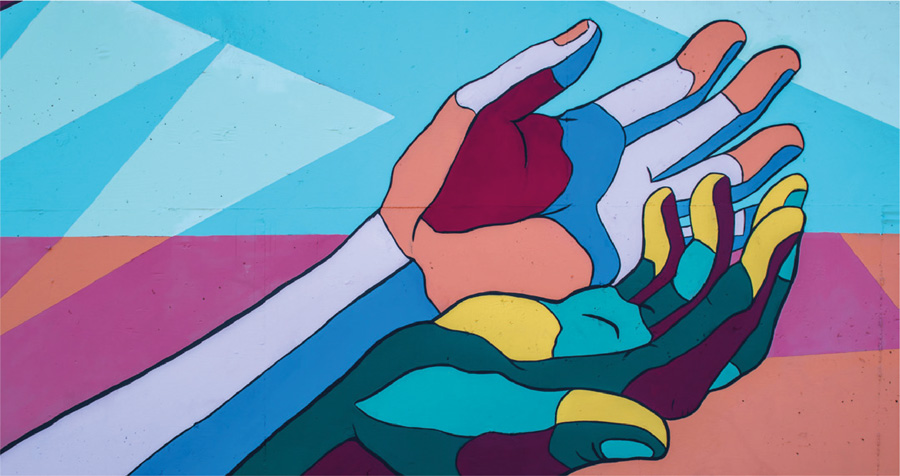 Impact of the pandemic on existing gender-specific issues in correctional settings
Unfortunately, transmissible diseases such as COVID-19 can spread more easily within prisons due to the sheer number of persons within buildings, the use of shared spaces and close contact between inmates and staff. We have seen the spread of COVID travel quickly in prisons when left unchecked. We have also seen community programs significantly curtailed during the pandemic, making reintegration back into the community much more difficult. It has been particularly challenging for program providers and correctional officials, as they need to ensure the health and safety of their clients and staff. 
A recent World Health Organization survey involving 130 countries reported significant disruptions to mental health services, counselling and psychotherapy, including access to medications for mental health and substance use disorders (2). Women have been more negatively impacted during the pandemic as they face more barriers to re-entry following their release from prison than men due to higher rates of cooccurring disorders, mental health issues, child-caring responsibilities, access to safe housing, limited employment and poverty (3).
Welcoming participation and establishing cooperation with stakeholders
We have been extremely pleased with the level of engagement by the international community and other criminal justice and correctional associations. It has been about two years since the Taskforce was created and we continually receive queries from persons interested in contributing and/or hearing more about what we are doing. We expect this level of participation and interest will continue as information about our Taskforce gets disseminated thanks to magazines such as JUSTICE TRENDS.
References
(1) Walmsley R. (2018), World Prison Population List, 12th edition, Institute for Crime and Justice Policy Research.
(2) World Health Organization. (2020). The impact of COVID-19 on mental, neurological and substance use services: results of a rapid assessment; Geneva. 
(3) National Resource Center on Justice Involved Women. (2012). Ten truths that matter when working with justice involved women. Washington, DC: U.S. Department of Justice, Office of Justice Programs, Bureau of Justice Assistance.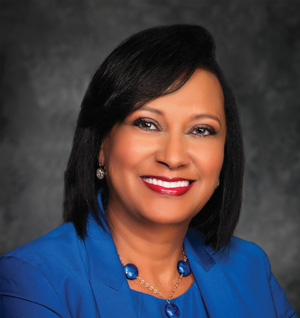 Diane Williams was named President Emeritus of Safer Foundation in April of 2014 after having served as President and CEO for over 18 years. Ms. Williams has degrees in education and business administration, and over 20 years' experience working in criminal justice. Diane is Treasurer for the International Corrections and Prisons Association (ICPA) and also for the International Association of Correctional and Forensic Psychology. She is also on the Board of Directors for the Council on Criminal Justice (USA). In 2011, Ms. Williams was the recipient of President Obama's "Champion of Change" award.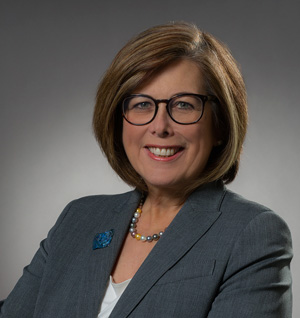 Jennifer Oades is the Chairperson of the Parole Board of Canada. Her career in corrections and conditional release spans over 25 years having worked in various capacities that including being a Parole Officer, Senior Policy Advisor, Director General of Policy and Deputy Commissioner for Women with the Correctional Service of Canada. She was the first Executive Director of the International Corrections and Prisons Association (ICPA) and provided leadership in its formal establishment. She has received numerous awards of distinction including the Queen Elizabeth II Diamond Jubilee Medal. Ms. Oades holds a B.A. in Anthropology and Native Studies from Trent University.