The concept of providing handheld tablets to incarcerated people isn't a new one. Companies, mainly those operating in the inmate communications industry, have been providing handheld devices, in some form, to confined consumers for more than a decade.  

The types of devices offered to confinement facilities range from basic MP3 / MP4 players geared towards music streaming and downloads, uni-functional "chirping" devices for messaging with outside friends and families, to larger tablets offering a wider range of services such as phone calling, video visiting and access to jail documents, law libraries and other resources.  

Several years ago, the United States' Federal Communications Commission and a group of special interest and inmate advocacy groups ramped up their ongoing efforts to curb some of the abuses that had been prevalent in the inmate telephone industry for decades, especially related to calling rates and ancillary fees.

Several providers responded to this increasing regulatory activity by "doubling down" on their development efforts towards correctional tablets, recognizing that it would likely take longer for regulators to implement rules and standards for tablet-based offerings such as music, games, movies, e-books and other forms of multimedia. In a regulatory climate where it was becoming more difficult for inmate telephone providers to become unjustly enriched, the increased access to tablet-based multimedia emerged as a way for these companies to continue finding the margins needed to satisfy their private-equity owners.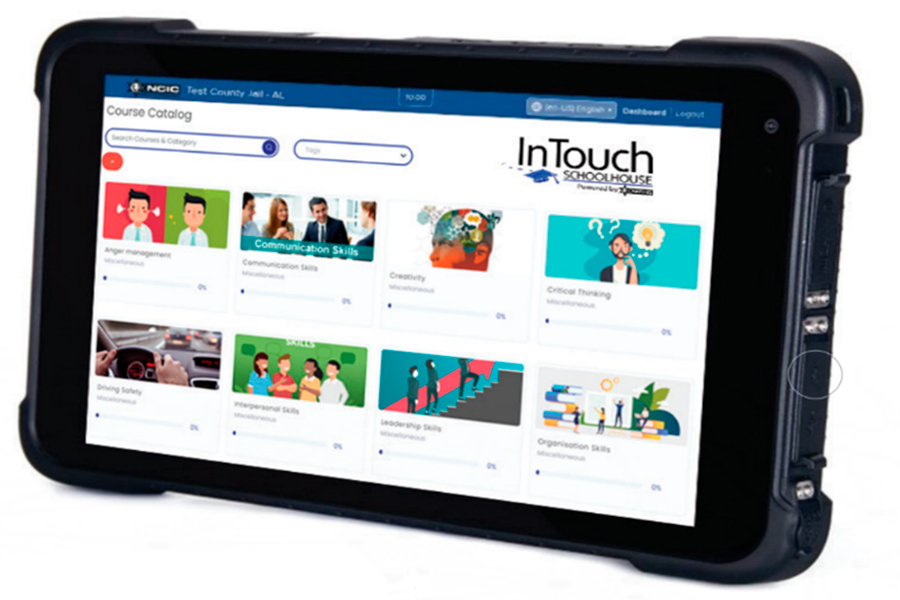 The benefits of providing increased access to communications and programming for incarcerated individuals is undeniable, with statistics clearly indicating that the likelihood of recidivism is reduced in correctional environments where communications and programming are accessible. As is the case for consumers in the outside world, the most efficient way to provide these services within the perimeters of a confinement facility is through handheld devices.  

Historically, incarcerated people had to sit or stand by wall-mounted phones or kiosks in order to access phone service, video visitation and a limited range of other applications. Being able to do this while sitting at tables in dayrooms or even while lying on bunks has organically increased the use of these services and encourages confined persons to take advantage of a wider range of corrections-oriented applications and programs, when offered. 
What about the monetary and commercial aspects of this evolving technology? 
Usually, providing and maintaining a correctional tablet program, including the secure wireless network infrastructure and tablet charging devices they depend on, is a significant investment which most local law enforcement agencies aren't prepared to make – hence the involvement of private companies. These costs need to be recouped and providers need to be incentivized to maintain and improve their technologies. However, there's a clear distinction between leveraging these technologies to price gouge incarcerated persons and their families and offering a reasonable pricing scenario that allows inmates to access services while supporting the real costs of the program. 

Common pricing arrangements for correctional tablets include weekly or monthly device rental fees and/or per-minute costs for accessing the various applications – these costs are borne by inmates or their friends and families, and can be fairly prohibitive.  

In NCIC's experience, the success of a correctional tablet program is contingent upon the ability of ALL inmates to access the majority of services and applications on the tablets – not just those with money on their books. By offering a "Learn to Earn" model where inmates have the option of partaking in a wide range of educational, vocational and rehabilitative programming in exchange for "points" that can be spent on entertainment, NCIC has been able to cultivate a tablet offering that appeals to a broader demographic of confined people, maximizing engagement with the programming.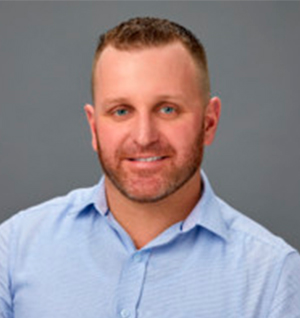 Craig Storer is the Director of Marketing for NCIC Inmate Communications. Craig joined the company after working for a well-known inmate telephone auditing firm and oversees the general Marketing and Business Development efforts of NCIC. Craig has a keen interest in the economics associated with inmate communications programs and enjoys working with correctional agencies to help foster an understanding of their inmate communications environments including rates, revenue and revenue-share back to the agency. He has assisted correctional agencies in identifying earned but unpaid commissions associated with their Inmate Communications Agreements to the tune of several million dollars, while simultaneously improving the communications environments in many communities, by making calling more affordable.