The COVID-19 pandemic has disrupted logistics and operations all over the world. In response, many countries have implemented some form of remote learning.
The electronic monitoring sector response during the early phase of COVID-19 focused on implementing remote learning modalities as an emergency response. As the pandemic has evolved, so too have electronic monitoring responses.
Electronic surveillance companies have had to review their ways of doing training and demonstrating their solutions; the same prerequisites had to be expressed, not physically but via video conference software.
The new coronavirus pandemic has made that prerequisite more urgent. Workers across industries must figure out how they can adapt to rapidly changing conditions and companies have to learn how to match those workers to new roles and activities.
This dynamic is about more than remote working – or the part of automation and AI. It's about how leaders can reskill and upskill the workforce to deliver new business models in the post-pandemic era.
When distance training was not possible (refused by the country in question), electronic monitoring companies had to ask the embassy or the ministry of health of the concerned country for privileges to travel within the country.
With the cancellation of many commercial flights, we were forced to find logistical solutions to move around the country. It was necessary to plan a quarantine on the outward journey and the return.
Training courses were longer because distancing rules made it impossible to have a large number of interlocutors in a room.
Thanks to the GEOSATIS bracelet, the trainer does not need to be in contact with the training staff. The GEOSATIS GPS device truly is the only product that accommodates no physical contact for device installation and removal. You are welcome to read more about this topic in a previous JUSTICE TRENDS article.
Distance training is greatly simplified with the monitoring software from GEOSATIS. The user-friendly platform is very graphic, colourful and visual. Moreover, it has precise meanings on the state of the bracelets, alarms, zones, calendars, and curfew.
The GEOSATIS platform has facilitated training and answering questions during these pandemic times when distance training is key to meeting current challenges.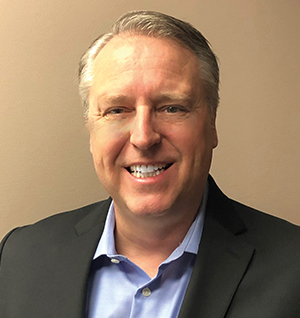 Jim Walker is GEOSATIS CEO. He has over thirty years of experience in the electronic monitoring industry and has held executive management positions in multiple companies for the purpose of growth, product launch and successfully preparing the companies for acquisition. Jim co-founded Gabriel Technologies, a high-tech security firm, which was sold to Qualcomm and co-founded NS2, LLC, a company focused on regentrification in the mid-west United States.